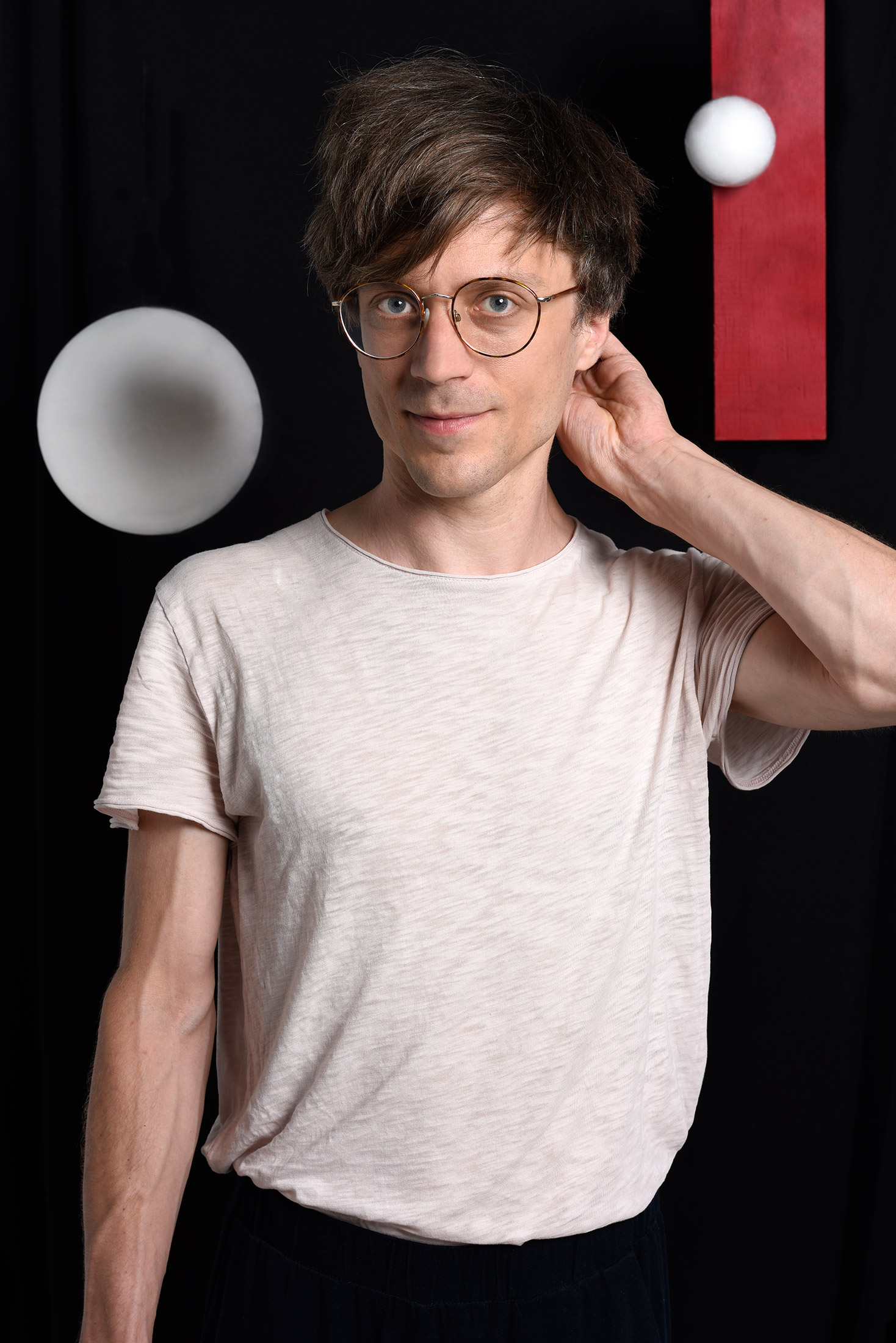 David Schrittesser
Research Profile
My research is in mathematical logic; my primary interests are descriptive set theory, as well as infinite combinatorics, forcing, definability, and inner models. I am also interested in non-standard analysis and its applications, especially in probability theory and statistical decision theory.
Students
Severin Mejak (PhD, ongoing). I am co-advising Severin with Asger Törnquist.
Karen Bakke Haga, PhD thesis, title: Maximal almost disjoint families, determinacy, and forcing. Karen defended on June 3, 2019. I co-advised her with Asger Törnquist.
Dan Saattrup Nielsen, master thesis, title: Inner model theory. An introduction.
I also advised bachelor projects by Magnus Baunsgaard Kristensen, Fraser Binns, and (co-advised) Dan Saattrup Nielsen (he wrote a thesis about Gödel's constructible universe).
Upcoming and past talks and travel
2021: Novi Sad Conference in Set theory and General Topology (SETTOP), Serbia.
September/November 2021: DMV-ÖMG (Austrian and German Mathematical Society) joint annual conference, University of Passau, virtual conference
June 19 2020: Set Theory Seminar at the Fields Institute, Toronto, Canada (online seminar).
January 2020: Visiting Philip Welch at University of Bristol.
November 2019: RIMS Workshop, Kyoto; and visiting Jörg Brendle at Kobe University, Japan.
June 5–7, 2019: Visiting University of Copenhagen.
May 14: UniversitéParis Diderot.
February 15, 2019: logic seminar talk at the Fields Institute, University of Toronto.
February 5, 2019: logic seminar talk at McGill University.
February 2019: visiting Marcin Sabok at McGill University, Canada.
January 2019: Arctic Set Theory 4, Kilpisjärvi, Finland.
October 5, 2018: Set Theory Seminar talk at City Universtity New York, USA.
October 2, 2018: Logic seminar talk at McGill University, Canada.
August 2018: KNAW Academy Colloquium Generalized Baire space, Amsterdam, The Netherlands.
June 2018: Descriptive Set Theory Conference, Lausanne, Switzerland.
June 2018: 11th Young Set Theory Workshop, Lausanne Switzerland.
Februar 2018: Visiting Asger Törnquist and Karen Bakke Haga at University of Copenhagen.
September 2017: Descriptive Set Theory in Turin, Torino, Italy.
August 2017: Logic Colloquium, Stockholm, Sweden.
July 2017: European Set Theory Conference, Budapest, Hungary.
January 2017: Arctic Set Theory 3, Kilpisjärvi, Finland.
November 2016: RIMS Workshop on Infinite Combinatorics and Forcing, Kyoto, Japan.
August 2016: Invited talk at Logic Colloquium 2016 (special session: set theory), Leeds, UK.
June 2016: SETTOP, Novi Sad, Serbia.
Events I have helped organize
On World Logic Day, January 14th 2022, we had a series of talks at the Toronto Set Theory Seminar at Fields Institute.
A long time ago, the famous Young Set Theory Workshop put up its tent in Copenhagen, organized by Karen Bakke Haga, Vibeke Quorning, Asger Törnquist, and me. We acknowledge generous support from the DNRF Niels Bohr Professorship of Lars Hesselholt and from the University of Copenhagen.
A few Slides from long ago
If you are not a set theorist, maybe you will enjoy these slides; I made them with a general mathematical audience in mind, for a talk in the descriptive set theory seminar in Copenhagen on January 9th 2014.
Here are some slides for my talk at the 4th European Set Theory Conference in Barcelona, in July 2013.